VIDEO SURVEILLANCE AND ACCESS CONTROL
Everything for video surveillance and access control systems
The systems we install work with IP video servers. An IP video server allows each camera to be viewed from another location, such as from a computer or smartphone. Additional software allows live images to be managed and recorded footage to be easily and quickly retrieved based on various parameters.
Contact Us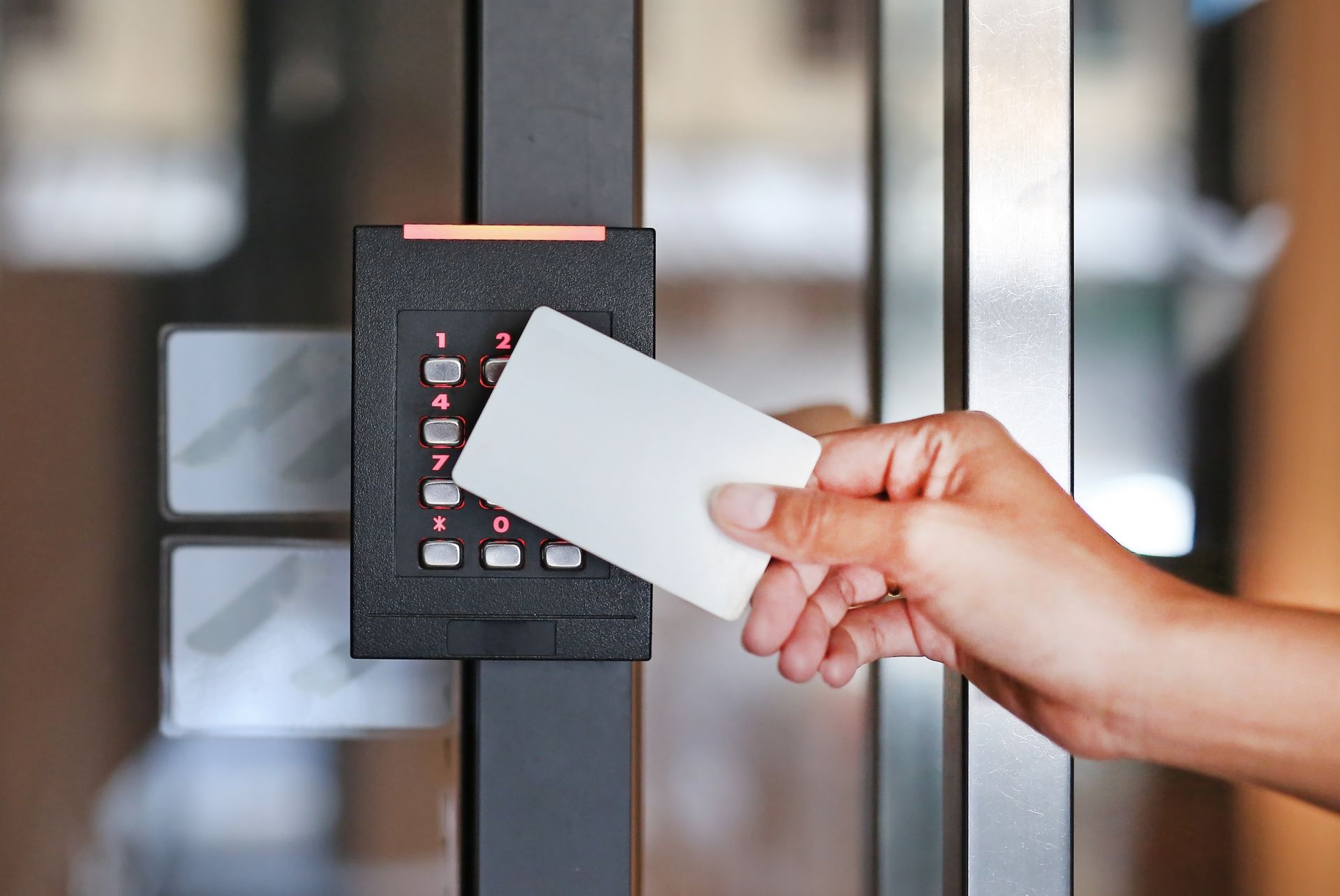 Video surveillance
Capturing camera images from IP cameras requires a device that can download and store the images. This can be done with an NVR or an IP video server, for example.
An NVR or Network Video Recorder works in a more limited way, which is why Ab-Matic only works with more functional and professional IP video servers.

Every IP video server placed by AB-Matic is configured beforehand. An IP video server allows each camera to be viewed from another location, such as from a computer or smartphone. In effect, it makes the images available online. The system allows recordings to be made and a snapshot to be taken in case of movement, for example, using your computer as a recording system.

Additional software allows you to manage live images and easily and quickly look up recorded footage based on various parameters.

Every system delivered is 'plug & play'. This means that installing peripherals or hardware is straightforward, so IP cameras, for example, can be easily added. Via the router, images can be remotely viewed on the smartphone (or on a PC), even afterwards.

The servers are configured to start up autonomously, for example in case of a power failure. Also, a separate network is always created to rule out conflicts with other network traffic. This results in a professional installation with great ease of use for the customer.
​​​​​​​
For the individual products, we invariably rely on the superiority of manufacturers such as VSPro, GeoVision and VISUATECH.
Access control
Access control systems are gaining importance in business every day. The main challenges for a decent access control system are simplicity of use, powerful and reliable hardware, and a solid software to combine it all.

AB-Matic therefore uses universal software which keeps the hardware manufacturer independent. We invariably choose hardware equipment that can be connected to a private network via IP. This allows you to manage access control at different locations and to control the information remotely by means of secure login data.

For a good access control system, it is essential that the information can be displayed in the desired form as a report by applying search filters. In this way, we obtain very efficient results. Even more, with a simple export, payroll processing can be quickly coordinated with access control.